Its proved a tad expensive this weekend as sadly I am having to say goodbye to my old washing machine and have had to purchase another which should be in situ by next weekend. I have gone for one of the new add wash Samsung machines with a 9kg capacity, bubble wash technology and 1600 spin speed. I have purchased it from AO like my two fridges, and freezers. I have been more than happy with their service to date. My opinion only and mentioned here of my own free will with no sweetener being received. If something is good then I believe in sharing that information and so far I have been very satisfied. Lets hope this holds good with the delivery at the weekend.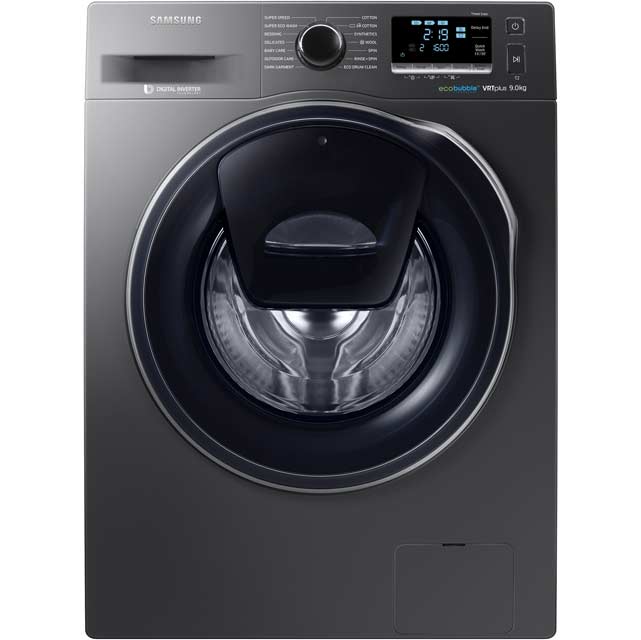 I am like a bear with a sore head if anything is wrong with the washing machine as I rely heavily on it as I know many housewives do, but with working full time and the hours I do I get more than a little crotchety when it comes to the washer and not being able to get on and things accomplished in the limited time frames available to me. We both get through clean clothes for work every day plus what we downshift into of an evening and then there is the household bits and bobs, bedding, towels, cat beds, dog beds and blankets. Yes I still use blankets on top of a duvet or just underneath. One of the things that has been getting worse with the old one apart from the horrendous noise it is now making is that when the contents of the machine come out especially dark colours have been sporting white blobs of this and that which I think is mainly soap powder deposits. It seems to have been getting worse and I do run a cleaning cycle on a regular basis as well. This has resulted in me using white vinegar to rinse dark clothes in. White vinegar is good at brightening the white wash up but it is also strips away any soap residue. It is often used as a conditioner in its own right.
I was reading on Pinterest the other day as well that it is very good for bringing back terracotta pots back to life as it helps remove the build up of limescale on the pots.
Diluted it is also meant to be very good for spraying down a fence line for all those weeds that suddenly sprout up there which is what originally attracted me to the article. Also supposed to be good for acid loving plants like blueberries and hydrangeas and a myriad other things.
Do you use white vinegar and if so what do you use it for.
Catch you later.
Pattypan
x